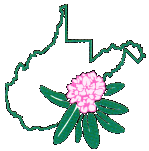 West Virginia
State Parks Foundation
The West Virginia State Parks Foundation Inc. is an independent 501(c)(3) nonprofit organization with a mission to "preserve, protect, and enhance West Virginia State Parks by providing leadership in communication, funding, and advocacy in partnership with individual Park Foundations." The Foundation was incorporated in 1998.

Some West Virginia parks and forests have local foundations that were created to support that park or forest. However, the majority of parks and forests don't have an associated "Foundation of Record" and that's where the statewide Foundation has a major role to play. Anyone interested in supporting a park or forest is encouraged to make a donation directly to the appropriate foundation. If there is no appropriate foundation, donations can be made to the statewide Foundation and designated to support any one or more parks or forests.

Independent foundations supporting West Virginia Parks and Forests include:


Berkeley Springs State Park Foundation


PO Box 465
Berkeley Springs, WV 25411

Blennerhassett Historical Foundation
137 Juliana St.
Parkersburg, WV 26101
www.blennerhassettislandstatepark.com

Cacapon Resort State Park Foundation
1772 Valley Rd.
Berkeley Springs, WV 25411



Coopers Rock Foundation
PO Box 505
Morgantown WV 26507
coopersrock.org

Forks of Coal State Natural Area Foundation
5036 Bennington Dr.
Cross Lanes, WV 25313



Holly River State Park Foundation


512 Hodam Creek Rd.
Hacker Valley, WV 26222
www.facebook.com/
HollyRiverStateParkFoundation

Kanawha State Forest Foundation
7500 Kanawha State Forest Dr.
Charleston, WV 25314
www.kanawhastateforest.com



Mountain State RR & Logging Historical Assoc.

(Cass Railroad)
6304 Kaybro St.
Laurel, MD 20707
www.msrlha.org

North Bend Rails to Trails Foundation
PO Box 206
Cairo, WV 26337
www.northbendrailtrail.net

North Bend State Park Foundation
PO Box 177
Harrisville, WV 26362




Prickett's Fort Memorial Foundation


88 State Park Rd.
Fairmont, WV 26554
www.prickettsfort.org

Stonewall State Park Foundation
149 State Park Trail
Roanoke, WV 26447
www.stonewallstateparkfoundation.org



Tomlinson Run State Park Foundation


PO Box 100
New Manchester, WV 26056
www.facebook.com/
TomlinsonRunStateParkFoundation



Valley Falls State Park Foundation


720 Valley Falls Rd.
Fairmont, WV 26554



Watoga State Park Foundation


4800 Watoga Park Rd.
Marlinton, WV 24954


watogafoundation.org



West Virginia State Parks Foundation Accomplishments

Click here for a list of projects completed with complete or partial funding from the West Virginia State Parks Foundation.




To accomplish its mission of supporting West Virginia's State Parks, the statewide Foundation can solicit, receive, and accept contributions, gifts, grants, and bequests of real and personal property. These may come from individuals, other foundations, partnerships, associations, governmental bodies, and public and private corporations. All Foundation funds and activities directly support West Virginia State Parks and Forests.

PUBLIC SUPPORT and user fees fund day-to-day park operations, maintenance, and limited capital improvements to state parks. Yet, with ever-increasing operating costs, private support through the Foundation is critical if we are to improve the quality of state park facilities. Importantly, gifts received through the Foundation are used to supplement, not replace, support from the State.
GIFTS MADE to the Foundation may be designated for specific purposes, including facilities improvement, new construction, nature programs, endowments, or equipment purchases at specific state parks or forests or used at the discretion of park management.
Gifts of Cash
The most common form of charitable donations. Please make your check payable to West Virginia State Parks Foundation Inc. and return it with the form available here. Donations can be made by check, credit card, or PayPal.
Gifts of Securities
The transfer of appreciated stock to West Virginia State Parks Foundation Inc. puts the full value of that asset to work for you and the park system. Capital gains taxes may be avoided with this type of donation. You may want to contact a professional advisor for legal, accounting, and tax advice.
Gifts of Real Estate
Gifts in this form will help avoid capital taxes and realize a charitable deduction. In the case of a personal residence you may retain the right to live or rent the property under a special arrangement.
Gift of Life Insurance
If West Virginia State Parks Foundation Inc. is made the owner and beneficiary of a life insurance policy, donors may receive a current income tax reduction. You may want accounting to contact a professional advisor for legal, accounting, and tax advice.
Bequests
Bequests of real or personal property take
many forms as all or part of an estate may be given to the West Virginia State Park Foundation to be used or endowed for future needs, depending on your wishes.


Donations can be made by check, credit card, or PayPal. Click
here
for details.
Current Foundation Officers
President

James Michael

4594 Winchester Grade Rd., Berkeley Springs WV 25411
304-258-5277 e-mail: president@wvspf.org

Vice President

Mark Abbott

123 Chichester Ln, Parkersburg, WV 26104 e-mail: vp@wvspf.org

Secretary

Samantha Norris

149 State Park Trail, Roanoke WV 26447 e-mail: secretary@wvspf.org

Treasurer

Robert Hoke

6304 Kaybro St., Laurel MD 20707
301-725-5877 e-mail: treasurer@wvspf.org

Articles of Incorporation, Bylaws, and IRS Letter of Determination

Forming a Local Foundation
Click here to go to a page outlining the general procedure for creating a new local foundation to support a West Virginia state park.
For More Information...

If you want more information about the

West Virginia State Parks Foundation

please send an e-mail message to
info@wvspf.org
or contact our office:
West Virginia State Parks Foundation

324 4th Ave.
South Charleston, WV 25303

For additional information about West Virginia's excellent

State Park system

go to www.wvstateparks.com.

The

West Virginia State Park Superintendent's Association

is a nonprofit organization of the State's Park Superintendents that supports the state's park system in a variety of ways. For more information on the Association go to www.wvparksupt.com.

page last updated or verified on November 15, 2016